Tyres
At our premises we stock over 400 tyres and we have an expert tyre fitting centre catering to the needs of many different types of vehicles. All wheels are balanced before fitting including both steel and alloy wheels helping you gain smoothest ride. If needed we offer a full Three Dimensional 4 Wheel alignment Service for your vehicle. Doing this will ensure you get the maximum amount of mileage from your Tyres. After fitting your tyres, our any of our staff can also provide you with advice and tips on how to look after and get the most from them.
Some Tyre Brands We Carry
| | | | |
| --- | --- | --- | --- |
| ACCELERE | FALKEN | KINGSTONE | ROADSTONE |
| ACHILLES | FEDERAL | KINGSTONE | SAGITAR |
| ALLIANCE | FIRESTONE | KLEBER | SAILUN |
| AUSTONE | FORTUNA | KUMHO | SAVA |
| AVON | FULLWAY | LANDSAIL | SEMPERIT |
| BCT | GENERAL | MARSHALL | SOLIDEAL |
| BRIDGESTONES | GOODRIDE | MAXTREK | SUNEW |
| CHENGSHAN | GOODYEAR | MAXXIS | SUNNY WANLI |
| COMPASS | HAIDA | MERIT | SUPERKING |
| CONTINENTAL | HANKOOK | MICHELIN | TIGAR |
| COOPER | HERCULES | MINERVA | TRIANGLE |
| DELINTE | HERO | NANKANG | UNIROYAL |
| DOUBLE COIN | HIFLY | NEXEN | W RAPID |
| DOUBLE STAR | INFINITY | NOKIAN | YOKAHAMA |
| DUNLOP | JETIRE | OVATION | ZEETEX |
| DURUN | KENDA | PACE | |
| EVENT | KINGSTAR | PIRELLI | |
How To Read Your Tyre information
Three Dimensional 4 Wheel Balancing Alignment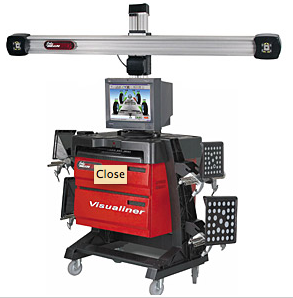 Ensuring that your Vehicles Wheels are correctly aligned will ensure you get the maximum amount of mileage from your Tyres. Wheel alignment is an important part of maintaining your car that consists of adjusting the angles of the wheels so that they are set to the car maker's specification. It is an important suspension-tuning tool that greatly influences the operation of the vehicle's tyres, and how the car performs on the road.
A car is out of alignment when the angles of a car's steering system are not within the desired manufacturers specification. In the Ireland, this problem is can be as a result of impact damage caused by potholes or uneven surfaces on back roads. However, it can also be created by defective springs or suspension wear on older vehicles. The condition can also be created when cars are raised or lowered.
The result of a mis-aligned car is more rapid tyre wear, and degradation in fuel efficiency. Alignment should therefore be checked when new tyres or suspension parts are being installed, or when tyres appear to be wearing unevenly. If the vehicle has suffered a major impact, the odds are its alignment has been thrown out and needs checking.
Alloy Wheel Repairs
Due to the poor conditions of some Irish roads Alloys can become damaged over time. If needed we repair your alloys - whether they are damaged, bend, cracked or need of welding - we have the expertise and the equipment.